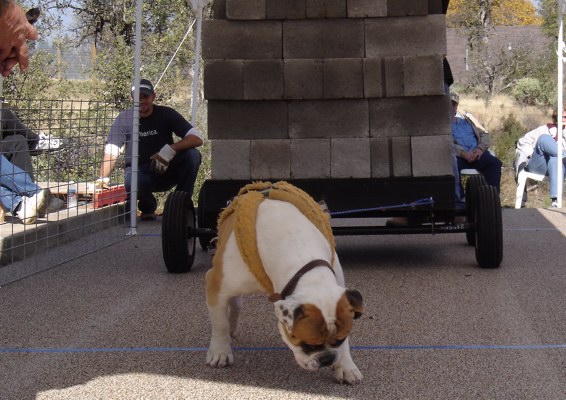 Located in "Rough & Ready" Calif.
The home of truly Rough & Ready Bulldogs
UPDATE
We have pups available
Born Thanksgiving Day 2009
Welcome to our website, we hope you enjoy your visit and come back again, we are always updating our site with our current activities. You can click on any of our dogs to the left and find photos and pedigree information. We also have a page for contacting us and links to our favorite American Bulldog Sites and Weight Pull Events we are hosting (Rough & Ready Weight Pulls). We host multiple Pulls yearly with the IWPA and UPF. Steve Lewis is the region 10 co-ordinator with the IWPA and a founding member of the Board of Directors with the UPF as well as a Weight Pull Judge with both organizations and the APA. He also is a Conformation Judge with the American Bulldog Association and judges their Shows internationally having just completed Shows in England and Denmark, with judging engagements scheduled for Holland and Denmark later this year. We are also proud to have brought the 1st competitive Weight Pull to the United Kingdom last year along with our good friend, Mark Landers of Mountain Gator Kennels. later this year the 2 of us will bring the 1st Weight Pull to Europe when we return to Denmark for the ABA Show and UPF Pull.
We have occasional breedings of what we consider to be the best in American Bulldogs today. We take this breed very seriously as a working breed and only breed when we have proven dogs that will enhance our program with their offspring.
We have pups availible to qualified homes when these breedings take place.